William Shakespeare, poet, playwright and actor is regarded as one of the best English writers. His plays stand timeless.
The purpose of this poster series was to create a modern look for the artwork for a series of B Street Theater in Sacramento.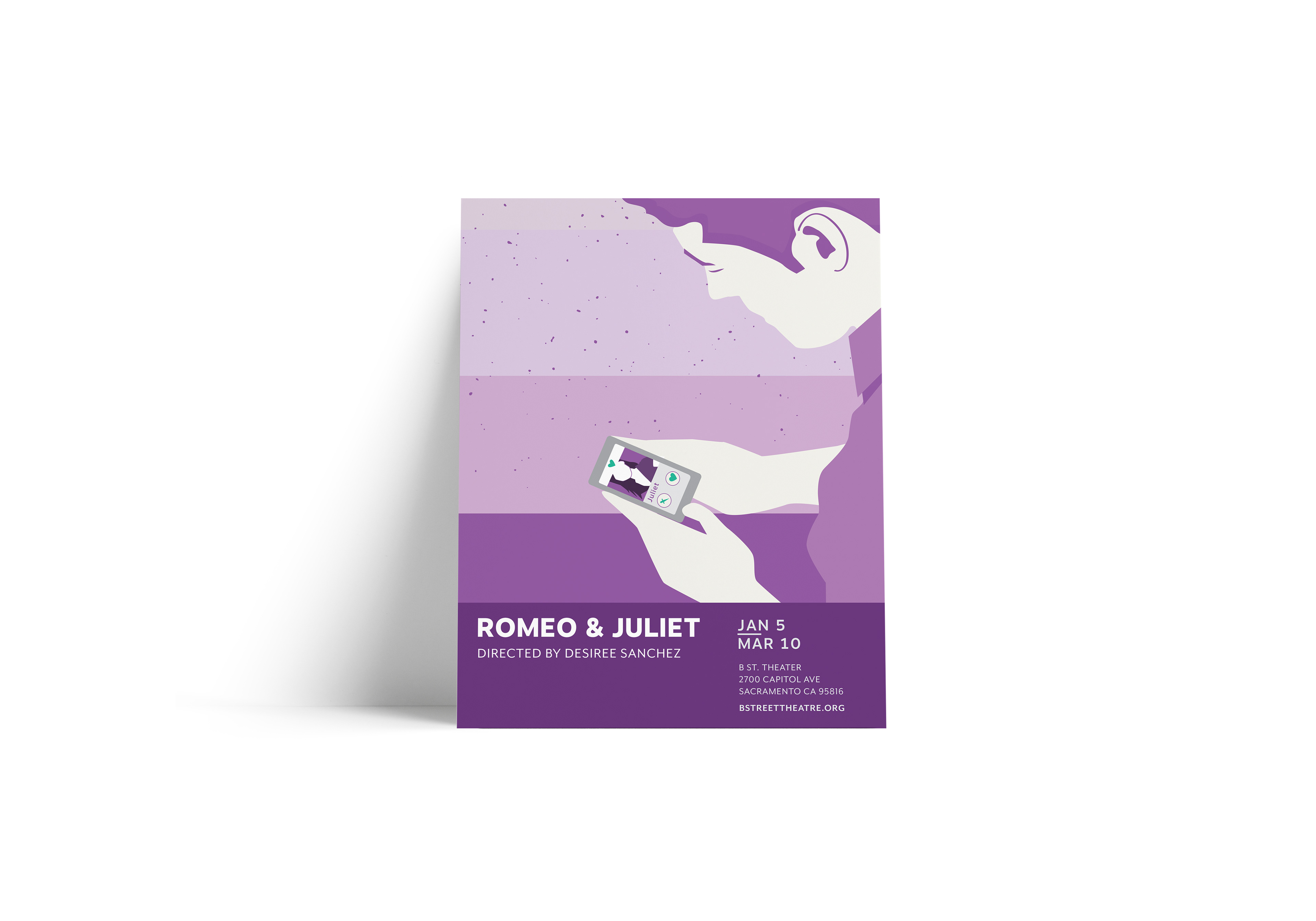 I chose to focus on the social media trends as well as social trends of the millennial generation. There are trends, issues and actions that are making history, for better or for worse. 
Shakespeare wrote about comedies and histories in his earlier work. Tragedies came along in his later years, which may be known as his finest.